Are RF Skin Tightening Machines an Anti-Aging Miracle?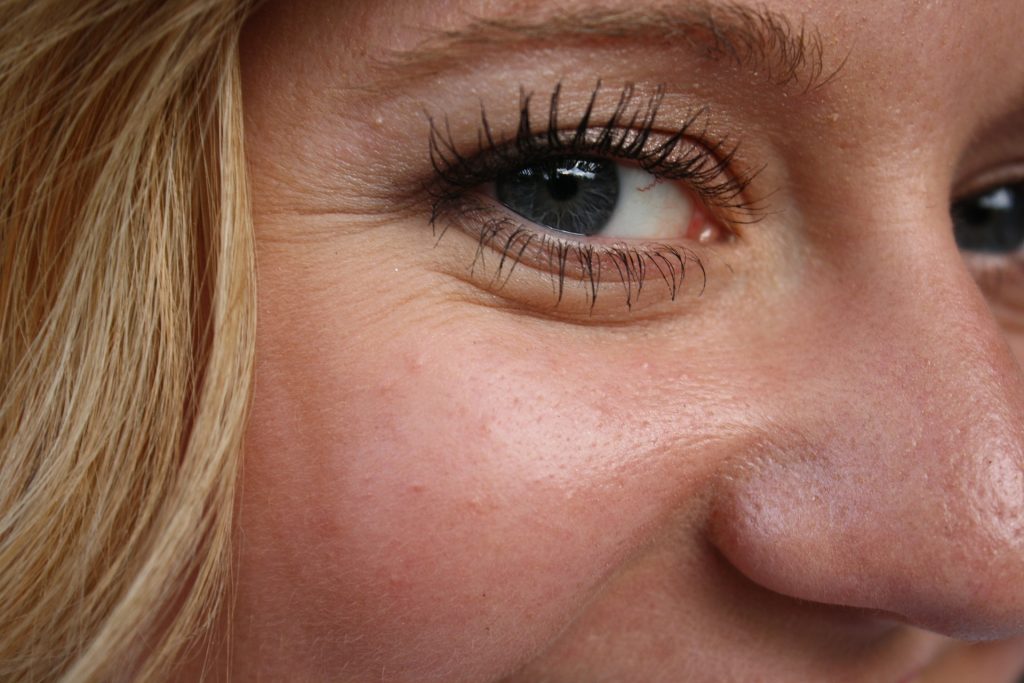 RF skin tightening machines may look and sound like something out of a SciFi movie, but these innovative skincare devices are great for reducing fine lines and wrinkles. Keep reading to learn more about what RF skin tightening machines are and which at home devices made our top list.
What Are RF Skin Tightening Machines?
Radio frequency, RF, skin tightening machines are an effective, non-invasive technique to reduce the appearance of wrinkles and sagging skin. They help to rejuvenate your complexion by treating a number of skin problems such as enlarged pores. RF skin tightening machines have also been used to diminish cellulite and other fat deposits.
These treatments can be performed with little to no downtime as they do not involve surgery, lasers, or other invasive methods. These treatments work best on areas of loose and lax skin that do not have a lot of underlying muscle, such as under the chin and neck area.
Results appear gradually as this device stimulates your body's natural collagen and elastin production. RF skin tightening can be performed in a dermatologist's office/ spa or at home using a personal device. This is a great alternative for those who want to try out cosmetic treatments, without having to go under the knife.
How Do RF Skin Tightening Machines Work?
RF skin tightening machines work by generating the right amount of heat to cause minor damage to the subdermal layers of the skin. This process may sound uncomfortable, but it is actually painless and causes no noticeable damage to the surface of your skin. The radio frequency is absorbed deep into the skin making it much more effective than other topical skincare treatments, such as creams or serums. The localized injuries stimulate your body's natural healing process. During this healing process, collagen and elastin production are increased.
Collagen is a fibrous protein that is a necessary part of the skin's structure. It helps to add volume to the face, filling in wrinkles and fine lines. This helps to give a more youthful appearance. Collagen also aids in the production of hyaluronic acid and elastin. Hyaluronic acid keeps our skin moisturized. While elastin is responsible for the how firm and tight skin is. As we age, our collagen and elastin production begins to slow. That is why treatments, such as RF skin tightening, are so popular to rejuvenate a youthful complexion.
Results of RF skin tightening take time to see, because it is working with your body's natural process of producing collagen and elastin. It usually takes four weeks to start seeing results, which will continue for up to the next 6 months.
RF skin tightening machines can make a wonderful addition to your anti-aging skincare routine, but they are not a miracle fix. Some areas of the body cannot be treated with radiofrequency.
There are also some skincare conditions that cannot be treated by RF skin tightening machines. If you have severe fine lines and wrinkles, you may need a more intense treatment than radio frequency. A lot of hanging, sagging, or loose skin, such as after significant weight loss, may not be able to be fixed through RF either. In these cases you may want to talk to your dermatologist about what other options you have to get your desired results.
What do you think? Will you give these awesome products a try?
Top at Home RF Skin Tightening Machines
Using an RF skin tightening machine at home is a great alternative to an in office treatment, because you are able to give yourself sessions throughout the week without leaving your home. The at home devices are very safe and have little to no risks. As long as you follow the directions thoroughly, you should not have any redness or irritation. This can occur if you try to do too many treatments in too short of a period of time. Here are the top RF skin tightening machines available.
Tripollar Stop Radio Frequency Facial Skin Tightening Machine
This RF skin tightening machine will kick your wrinkles and sagging skin to the curb. The Tripollar Stop is a beautifully designed product, that you will love using three times a week to help refresh your complexion. It can help reduce the size of your pores, tighten loose skin, and fill wrinkles by stimulating your body's collagen production. Results may be seen within 9 weeks of use. The Tripollar Stop also comes with a specialized gel to protect the outer layer of your skin, while the subdermal layer is being stimulated. An after-treatment cream is also included, to help hydrate your face after each use. This compact device will give you great results.
Project E Beauty Facial and Eye Matrix Radio Frequency Skin Tightening Machine
Project E has produced a high quality RF skin tightening machine to help get rid of wrinkles and fine lines while tightening loose skin. This device has three different power levels, letting you decide how intense you want each session. Within six to eight weeks, you should notice visible results of a more radiant and youthful complexion. If you happen to run into any problems with the handheld machine, rest assured since it is covered by a warranty- but the treatment heads are not. This device from Project E will smooth your fine lines and tighten loose skin on your face and body.